We have created the identity of the ALDI brand in Poland
ALDI Nord is one of the leading commercial companies in Europe and in Poland, it holds the first position among discount stores. After 10 years of its presence in Poland, ALDI has 124 stores. Within our cooperation we have developed new corporate identity of the discount store as well as introduced the concept in the outlets. In order to build brand identity among Polish consumers, we have developed a consistent communication strategy for online and offline channels.
Over
100
years of tradition
120 stores
all over Poland
1st position
in Germany as the most reliable commercial brand
9th position
in the international BrandZ ranking among 100 most valuable brands of the world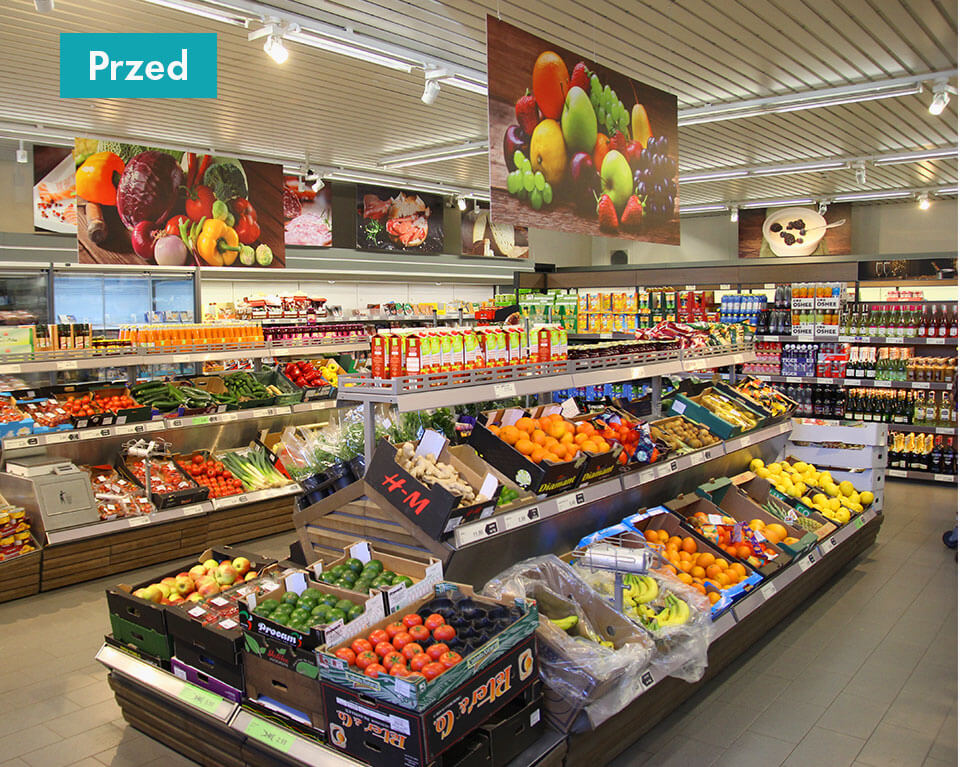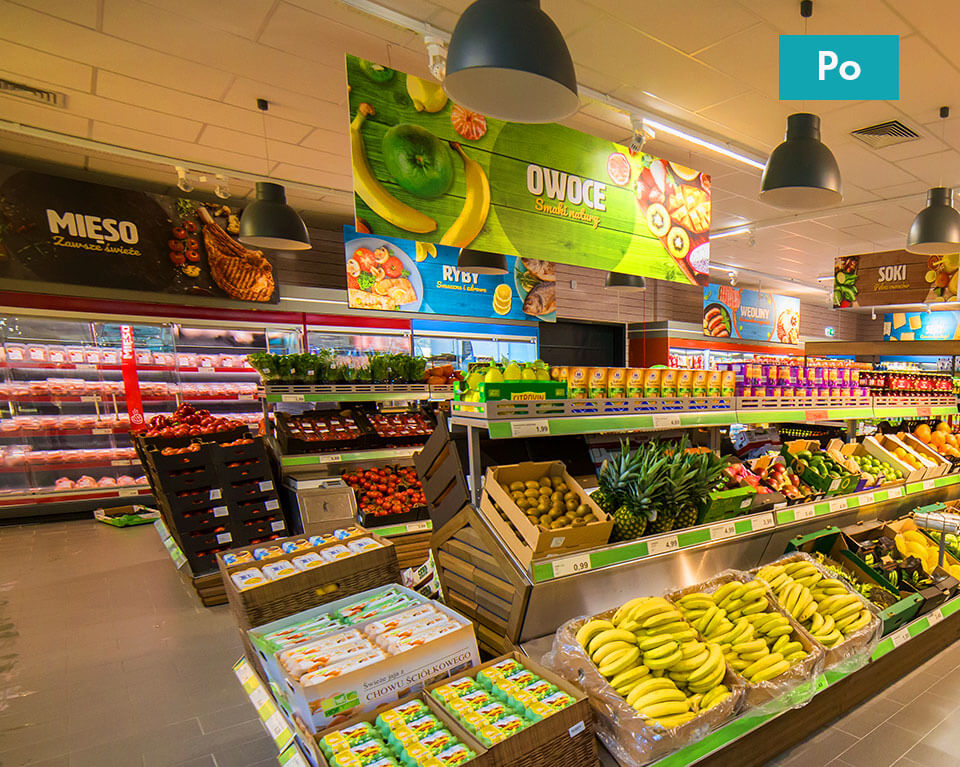 The lack of consistency and standardization in Aldi stores and promotional materials resulted in the clients being left without the sense of security and quality. For this reason, our tasks included:
Developing corporate identity strategy as well as introducing it in all ALDI stores in Poland,
Designing new layout of promotional leaflets,
Creating visual concept for outdoor materials,
Developing communication strategy for subsequent promotions and product zones.
New corporate identity of stores
Within the framework of cooperation, we have developed consistent corporate identity of the stores as well as coordinated the reconstruction of 55 outlets. Thanks to trendy color scheme as well as transparent product marking in the store, we improved consumers' shopping experience.
120 stores
all over Poland
60 stores
reconstructed according
to the new format
about 200
graphic designs
per one store
Layout developed from scratch
We are responsible for comprehensive development of Aldi promotional leaflets. We have developed the concept, new layout, color scheme and structures of subsequent topic-related leaflets. We also develop the content – headlines, recipes, interesting facts.
In order to warm up the image of the ALDI brand as well as to inform all clients about its wide product range, we conducted the outdoor campaign which has been realized in Cracow, Poznań, Wrocław and Warsaw as well as within the Silesian agglomeration. The agency is responsible for preparing weekly and topic-related billboards for each promotional leaflet. Thanks to our OOH activities, ALDI stores network has found itself much closer to its potential and current clients (thanks to a very large target group).
Apart from creating corporate identity of the store as well as designing promotional leaflets and outdoor formats, we were responsible for weekly updates of the product website, applications as well as for creating and sending newsletters including the latest offer. We were also performing key adjustments and implementations of subpages together with modifications